Vagabond Shopping & Style
• blog
Peace, Love, and Joy to you this Holiday Season. Happy Holidays! Did you realize that there are only 6 days till Christmas?  Yes, the countdown has started, and maybe you were an "early bird" and finished all your Christmas Shopping and are sitting pretty sipping on Coquito and streaming your favorite Christmas Music. But if you are like me, and  "just didn't get to it", and are just now really feeling the pinch of the calendar, then boy, do I have the holiday first-aid kit for you. $12 "one size fits all" jewelry gift ideas that won't break the bank,...
---
• blog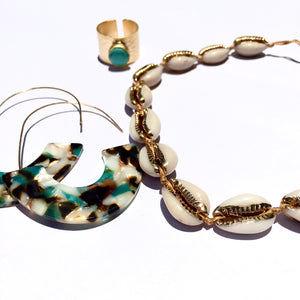 Jewelry, I love it, it changes and defines your look in an instant. Gold or Silver necklaces earrings rings and any shell jewelry is your summer jewelry arsonry for summer. Turkish jewelry always seems to fit any summer look, and I know just where to buy jewelry: the earrings rings and necklaces you need for your bohemian style.  I know, summer style is about light pieces, no fuss, and keeping it to a minimum.  And with our new "lock-down" beauty and wellness routine habits transformed into"Just the basics, mam", planning your summer outfit down to the right accessories may...
---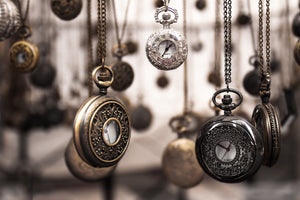 If vintage is your line of style in fashion, no worries! You can easily find vintage jewelry online with different styles and price range.Below we've created a big list of vintage jewelry shops you can peruse.  Bande De Vagabonds  Bande De Vagabonds is a Guam Headquartered curated jewelry shop. Pieces are acquired while exploring the world. Every curated piece has a story and point of origin. While shopping at Bande De Vagabond you're not just buying vintage jewelry your buying treasures sourced by world travelers. Metier Metier is a San Francisco based online store that offers a various collection of...